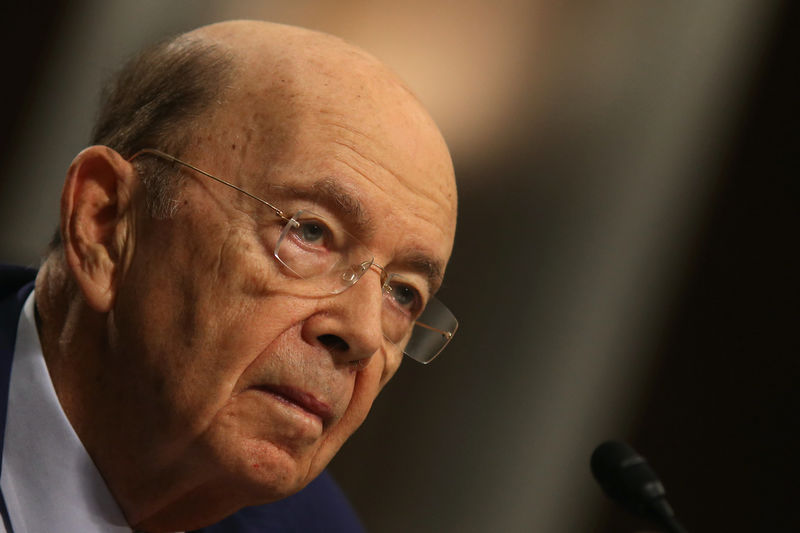 © Reuters. U.S. commerce chief sees trade deal with Britain after Brexit: BBC
LONDON (Reuters) – U.S. Commerce Secretary Wilbur Ross said that there should be a free trade agreement between the United States and Britain after it leaves the European Union, a BBC journalist reported on Monday.
"There should be a FTA between us once the UK is on its own," Ross said according to a BBC journalist on Twitter reporting the content of an interview with him.
sponsoredArticle = 'div-gpt-ad-1466339494851-0';